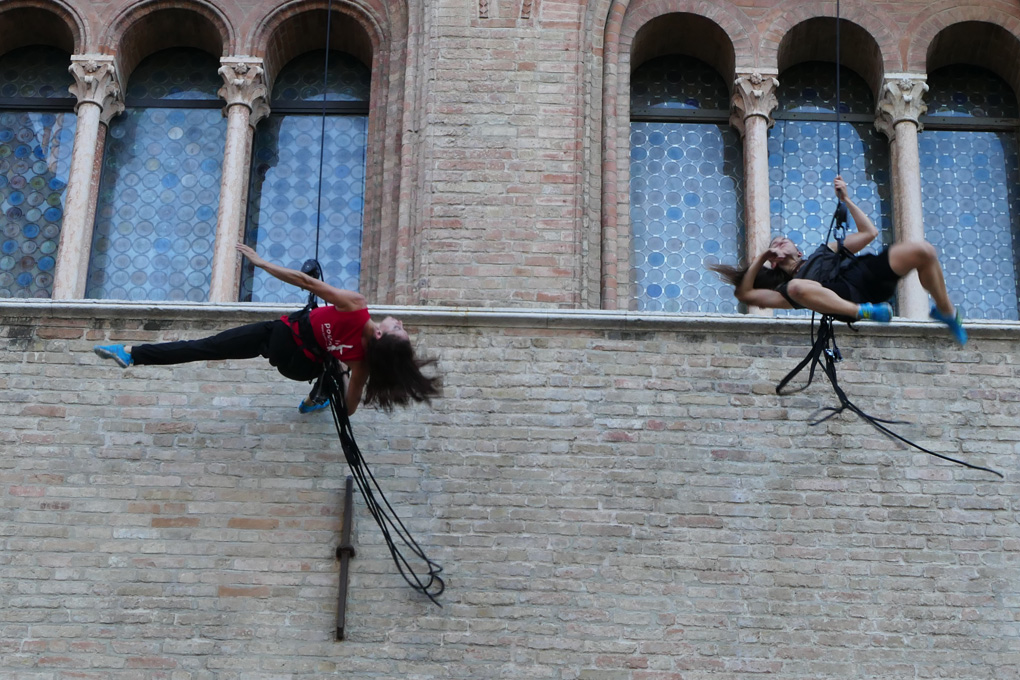 SUMMER INTENSIVE WORKSHOP 2019

BASE | INTERMEDIATE
28-29-30 June 2019
h 10am to 5pm
The workshops will focus on the ability to vertical movement; the exploration of the expressive potential on vertical surfaces, composing dance sequences with focus of structured phrasing, improvisation and principles regarding performance of vertical dance.
The program provides specific workout on the vertical plane by Vertical Suspension Training® method developed by Wanda Moretti.
The course is open to all level dancers, gymnasts and performers.
No previous climbing and aerial training is required. 

Fee: 210€ Early Bird Discounts 10 may.
Fee: 250€

The fee includes use of all equipment.
Registration Fees are Transferable and Non-Refundable

Information and registration: danzaverticale@ilposto.org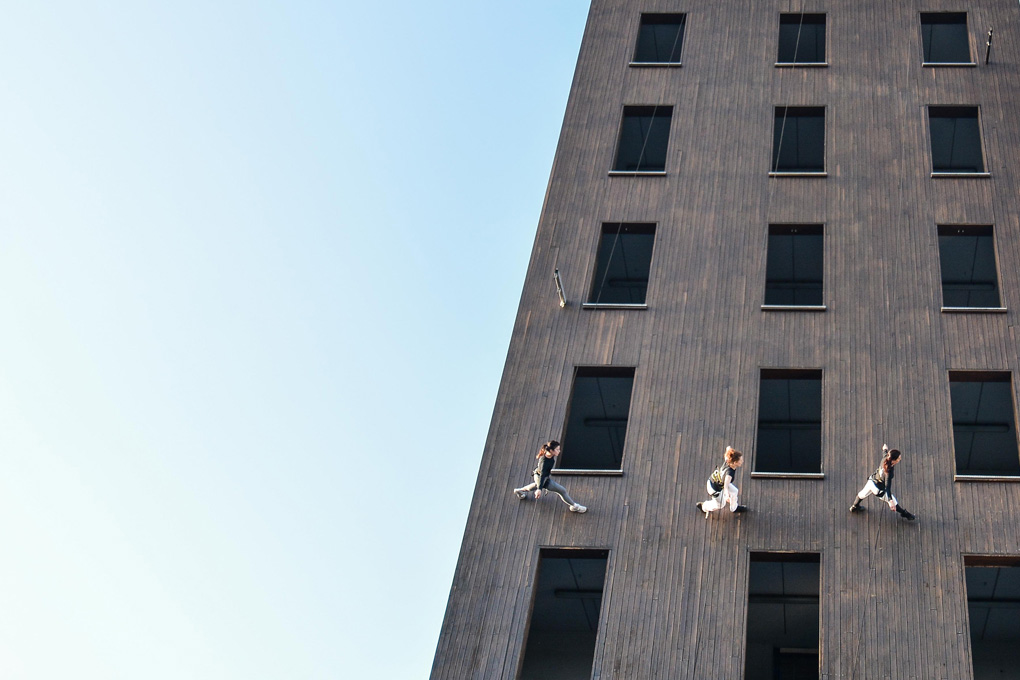 BOOKINGS OPEN FOR 2019
ADVANCED TRAINING
Il Posto training, here the dates of the next workshops 2019,
A lot of news this summer!!! Early Bird Discounts available!
1 WEEK: focusing on performance and creation
from 22 to 27 July
h 9.30am to 6.30pm
Body conditioning and technique for vertical dancers
A program aimed at those who want to prepare for the show, technique, VST - Vertical Suspension Training method by Wanda Moretti, practice on different lengths of rope, exploration on a pulley. Case studies and vertical dance pioneers around the globe.
Two evening open wall: presentation studio, work in progress, improvisation.
2 WEEK: focusing on education and teaching
from 29 July to 3 August
h 9.30am to 6.30pm
Do you want to teach Vertical Dance?
First module dedicated to teaching
A rich schedule: technique, teaching, assisting, learning materials, weight, vertigo, sight, force of gravity, setup & rigging. VST - Vertical Suspension Training method by Wanda Moretti. Vertical dance origin and history: videos, photos, lectures, choreographic sketches and notes.

Fee: 450€ one week
Fee: 400€ one week Early Bird Discounts 10 may.
Discounts for two weeks.
Registration Fees are Transferable and Non-Refundable.

Information and registration: danzaverticale@ilposto.org 

13th – 19th May 2019
Wanda Moretti at Vertical Dance Forum hosted by Retouramont, Paris, FR

10th - 15th June 2019
Wanda Moretti at Vertical Dance Forum hosted by Aeriosa, Vancouver, CA

VERTICAL DANCE FORUM 2017-2019 European Project
Il Posto, Retouramont, Fidget Feet Aerial Dance Theatre, Gravity & Levity, Vertical Dance Kate Lawrence, Histeria Nova, Aeriosa
Contact details for information danzaverticale@ilposto.org

Next Event
England "Alternative Perspectives" January 21-25,2019
France "The Vertical Dance KIT" May 13-19, 2019
Canada "Vancouver International Vertical Dance Summit " June 10-15, 2019

Past Event
Croatia " Vertical Dance in New Territories" September 15 – 21, 2018
Ireland "Blank Canvas Lab" June 13-19, 2018
Italy : "Hub/Lab Vertical Dance" October 30-November 4, 2017
Wales « Open Doors – Vertical Conversations» July 24-30, 2017